Connect Your Energy Sources
Unity Conscious .org
ENERGISE HARMONISE NOURISH LIGHT AND SOUND REVITALISE

---
ON THE PAGE

Blue Blocking Screen Time and Lighting for Sleep, Health and Energy

Clear Screen Time Glasses
DayYellow Max Protect Glasses
Amber Sundown Glasses
Nightfall Red Glasses
Amber and Red USB Desk Lamps
Wall Mounted Motion Activated Night Lights
Red Night Torches
Plug-in Motion Activated Night Lights
Amber and Red Bayonet and Edison Light Bulbs


Re-Sourcing Light Sound and Sacred Geometry Training

Be A Deva - Elemental Training
Dancing with Water
Herbs For Healing
Earthing
Living Sacred Geometry
Primal Fat Burner
Sun Gazing
Tensor Toroidal Energy
Re-Sourcing Pranic Living
Asking David


Gift Yourself Light Therapy
Match your spectrum to what the body expects at each time of day for optimal health. Change it from unhealthy screen and LED blues to less blue, nature green and evening amber light as sun sets.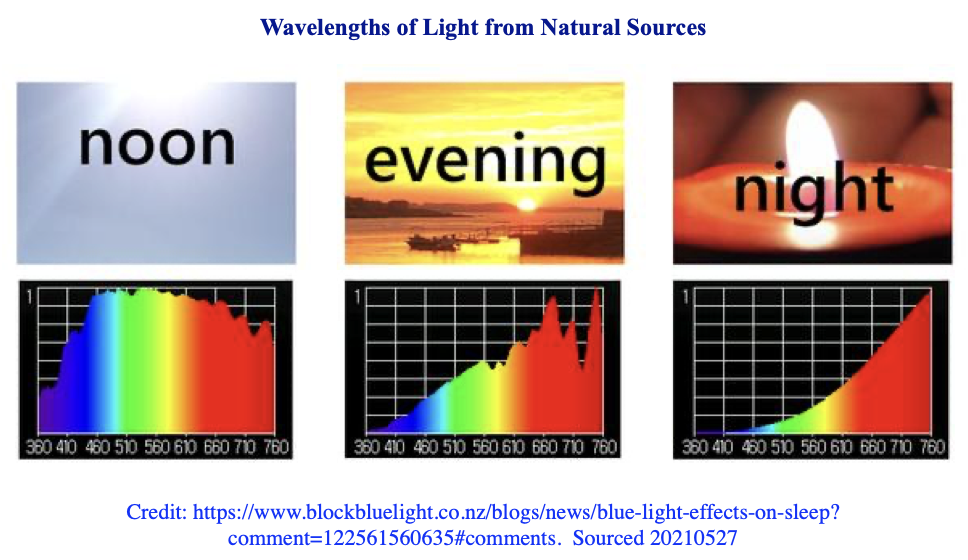 Light technologies for energy, mitochondria and cellular DNA health. Long life well-being, peak performance, and clarity of mind.
Belly nose breathing, structured water drinking and mushroom super-nutrition eating all improve you more.
Feet on the ground earthiing, sun-gazing and third eye awakening increase it further
Living your dreams singing HU, playing 432 and having a spiritual exercises and contemplative practices lifts your game to a whole new level.
Enjoy warm amber evenings and red sleep-lights for the ultimate of happiness, nightime healing and passionate morning energy for life.
The Whole Light Vitality Program
2 hours before bed and first 2 hours up in morning free of blue light
Early morning sun face and skin for mitochondrial energy and Night-Time melatonin!
Earthing bare foot, bare hand gardening or holding plants daily
ScreenTime Glasses reducing both 455nm and ALL Blue light 50%
Yellow lenses if eyes are now dry, sensitive, tired or itchy
Sundown Amber lamps, bulbs and glasses to block green light to 550nm
Red night lights, lamps, bulbs and glasses preparing for sleep and during night
Energiser or Revitaliser structured water for energy at all times
EMF WiFi 4G, 5G, 6G Personal Energy Field protective pendants


Screen Time
Eyes and health are affected. Screen-Time glasses help with headaches and eye strain, dry eye, decreasing vision, eye damage, macular degeneration, mood disruption, and poor, disrupted sleep. All effects of artificial blue light.
Screen-Time glasses filter the blue light emitted and anti-glare coatings reflect less light so you can see more clearly. Gaming glasses help with reducing the effects of artificial blue light on the eyes. TV screens, laptops, mobiles, LEDs and all digital devices emit blue light in excess quantities, especially the 455nm wavelength. We reduce both by 50% so you have lesser amounts much more like the noon day sun outside.

Red light outside early morning wakes the body for the day starting serotonin production which is the only way you can make melatonin after the sun sets. Blue light sends signals to the body to regulate our natural sleeping and waking cycles, digestion, and mood.
Anti-glare coating is a thin hard film sprayed onto both sides of each lens, causing the light reflected from the inner surface of the lens, and the outer surface to be equal to cancel each other out. Our glasses also undergo a hydrophobic surface treatment that makes them resistant to water and easier to clean.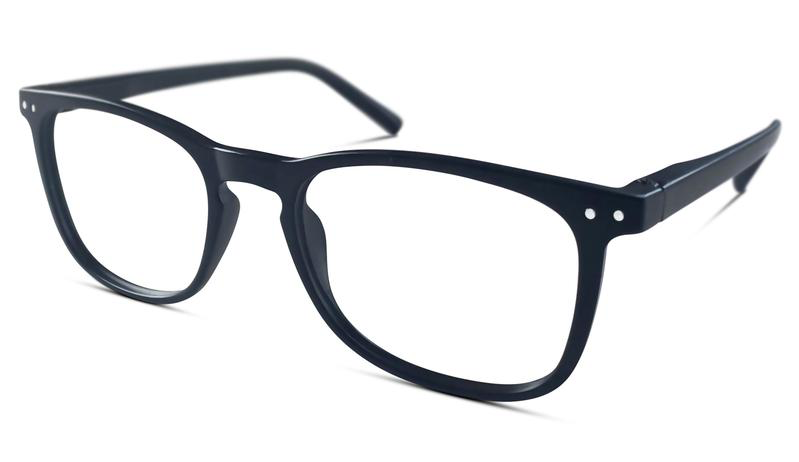 The Screen-Time Clear lens reduces 455nm LED cool white "blue" 50% and all blue 400 to 500nm by 50%.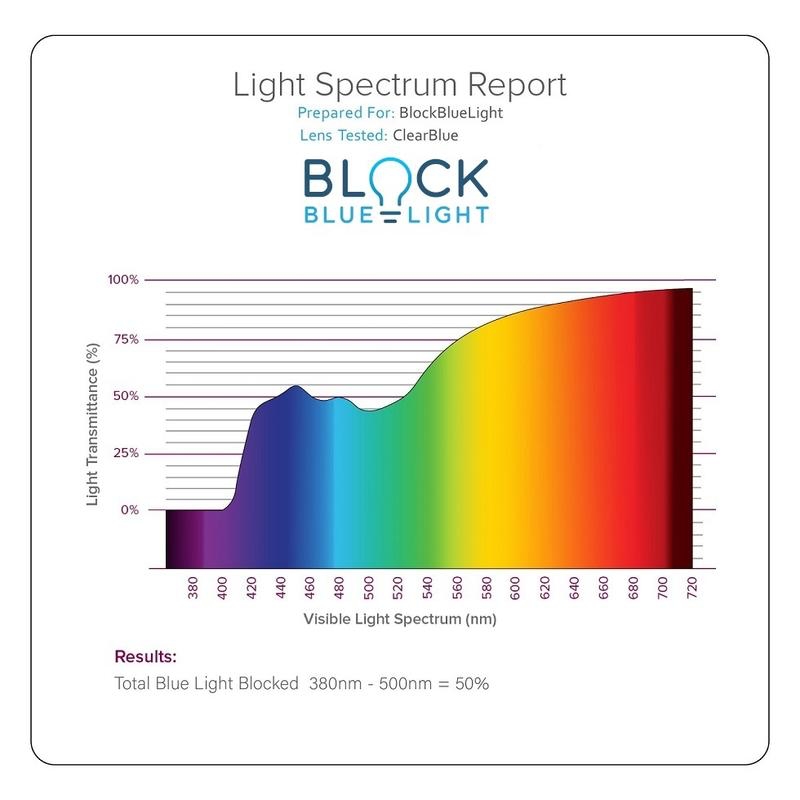 DayMax yellow lenses glasses block 100% of the lower part of the blue light spectrum (that's all below below 455nm) which is responsible for light sensitivity issues such as anxiety, depression, migraines, eye strain, and dry eyes. That's better for sensitive eyes over-exposed to long hours looking at screens and gaming.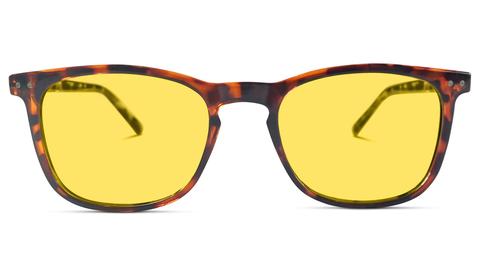 Pictured above are the most popular Taylor Black and Tortoise frames with Clear and DayMax lenses Re-Source

Please see our Lens Comparison Summary Table below for a comparison of all our different lenses. All glasses are NZ$111 including free shipping to Australia and NZ.

Sundown
Designed for evening wear increasing melatonin levels and sleep quality to the max the Sundown amber lens is an ideal option for people still wanting a high quality premium 100% blue blocking lens, but prefer a lighter amber tint rather than the red lens to make it easier to read and see at night with color perception of yellows and oranges in addition to the reds of of NightFall below.
Once the sun sets in the evening, every light we turn on is a very high sources of blue light, unless you have our highly recommended Amber Lighting!
Any blue light in the evening sends a strong signal to our brain that it's still daytime. The brain responds by suppressing melatonin, our sleep melatonin and deeply healing hormone. Instead blue light increases our stress hormone, cortisol, making sleep difficult to enter into later. Keeping us feeling awake and alert, unable to wind down and feeling relaxed. We must block 100% of blue light at night to ensure we get deep, restful sleep.
When looking to buy a set of blue light glasses for night-time, ensure you can see the lens testing report below verifying 100% of blue light is being blocked by the glasses, as even a small amount of blue light after sunset will send these daytime signals to your brain, which will significantly lower sleep quality.
Stylish SunDown models are made with a high-quality acetate frame with spring hinges in the arms. These are a good option for when you are going out and socialising or someone wanting something a more stylish & fashionable.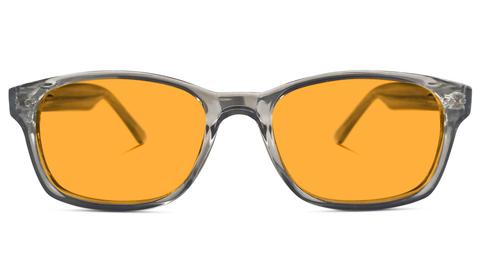 Wayfarer Pearl Grey Frame with Sundown Amber Lens Re-Source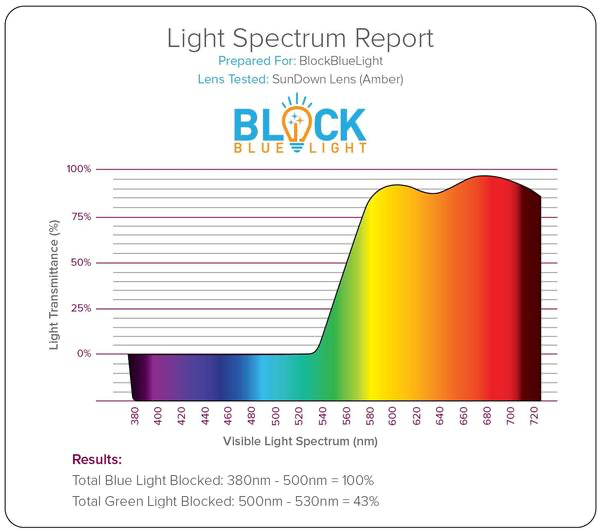 NightFall Red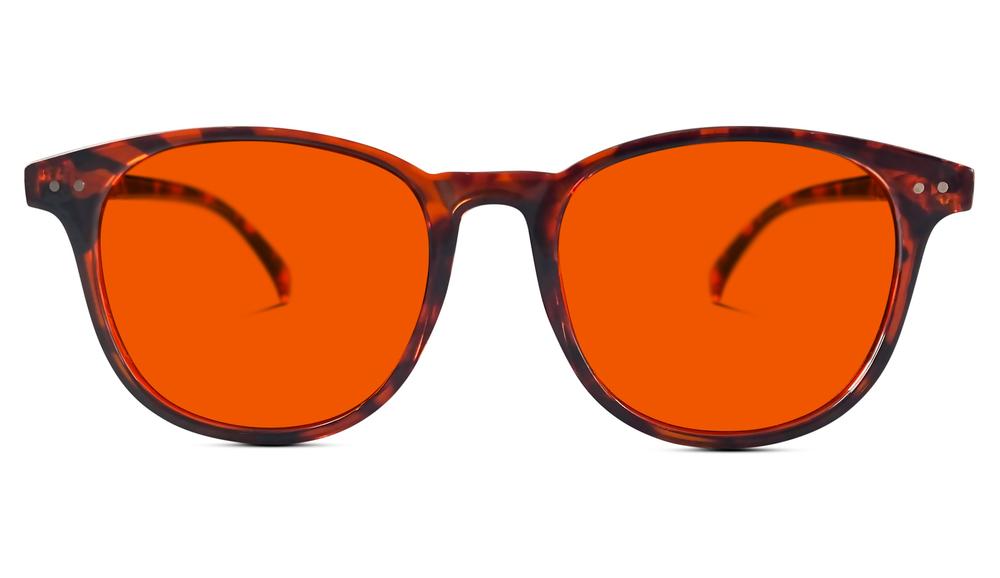 Nightfall Billie and Premium will block 100% of blue light and 100% of green to 550nm was the most most powerful and effective blue and green light blocking lenses available. Billie and Taylor give you the greatest protection with the largest lens and Premium adds wrap around.
The first greens is right next to blue in the colour spectrum at wavelengths below 550nm block melatonin production, keeping you more awake and making it harder to get to sleep. Blocking both blue and green light has the most powerful effect and ensures you will be getting the maximum benefits from your night time healing that is lead by melatonin while you sleep.
The >NightFall Premium model wraps around fully with fitted padding to keep household light out that makes it harder to get to sleep later. This also keeps after dark street lighting out of your eyes and they can be worn to sleep while a partner reads in bed beside you. The skin also "sees" so you might want to keep cool with a light cover up to sleep the best.
>Stopping light leakaing in around the top, bottom and sides is premium. NightFallS are made with a high-quality acetate frame with spring hinges in the arms that are softer to lie one. They are stylish enough to wear in public maintaining maximum protection in your circadian rhythm "heal fully and sleep deep later" mode.
Contact us to discuss appropriate sized children's glasses in all lens types and in Nightfall Premium style.
FitOver Glasses of all types, including NighFall go over your prescription or reading glasses to still get maximum protection. Contact us for them too.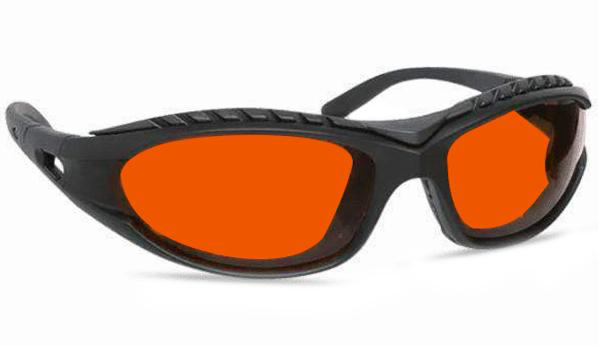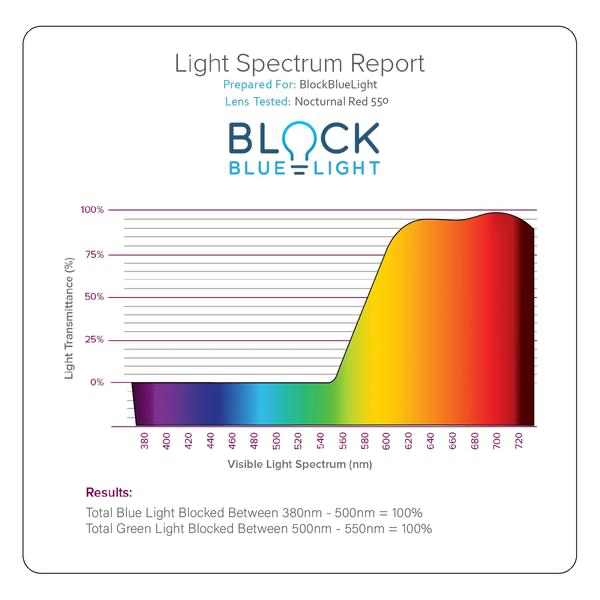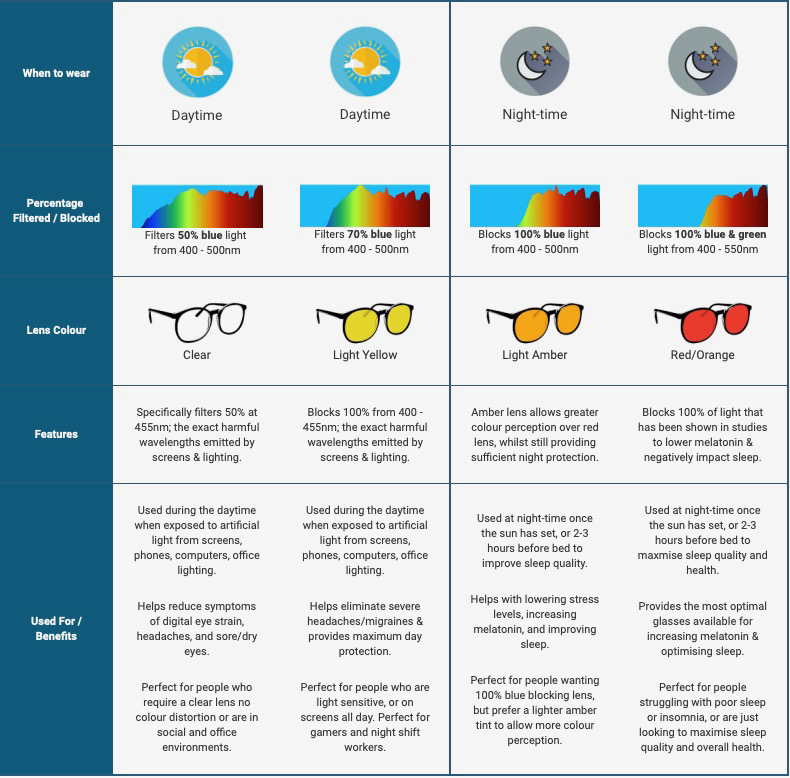 SafetyBlue Sleep Saviour red lens glasses feature the inclusion of both an adjustable head strap and over-ear frames that clip in and ouit easily so you can have either. So you can wear them in bed while your partner reads they also form-fit removable padding to block house-hold lighting from above, below and sides.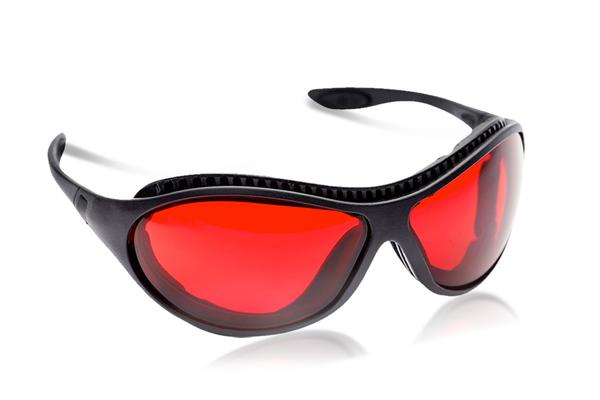 All glasses including free shipping to Australia with GST included for NZers.

Desk Lamps
Sweet Dreams light is the love of my life. Such a warm amber evening glow, relaxing and totally supportive of melatonin production and a healthy circadian rhythm and with green, yellows, orange and red light I can read by. It always invites me into "Sweet Dreams" when i go to sleep around 10pm - at least 2 hours of sleep before midnight being highly recommended to have energy the next day and be up with the sun rise.
I suggest the Twilight Red lamp on the right only for use by the bedside for when you want to get up in the night (also using our red torch and night lights) ad for when children want a light left on.
Both these lamps have a luxurious soft feel, nicely bendable goose neck about (24cm) and 3 soft-touch settings: 25%, 50% and 100% brightness. The built in Lithium-Ion battery re-charges with USB in about 7 hours when fully flattened, and its little red charging LED goes out when done. If the light fades I recharge it then so the battery lasts way more than 1000 charge cycles.
Wall Mounted Motion Activated
Motion activated USB rechargeable lights atay put on a shelf, are easily hand-held with the wrist strap included, or can be magnetically mounted on white-ware or a wall and removed as needed. With inbuilt Li-Ion battery and USB recharge. they can be switched off so that they are not motion activated whenever some comes by about 2.4m away and in this mode they turn off when there is no motion for about 20 seconds. They can also be switched to stay on all the time being used as a torch.
In Amber or Red options they are flicker free and low EMF with USB recharge cable.Warm Sweet Dream's sunset-deep orange and red light is just like having the fire on and Pure Red is so restful you could get sleepy. Both with a 3M magnetic attached back to stick to the wall, and a hanging attachment to hang on the wall, or can be placed on a shelf,ledge or floor.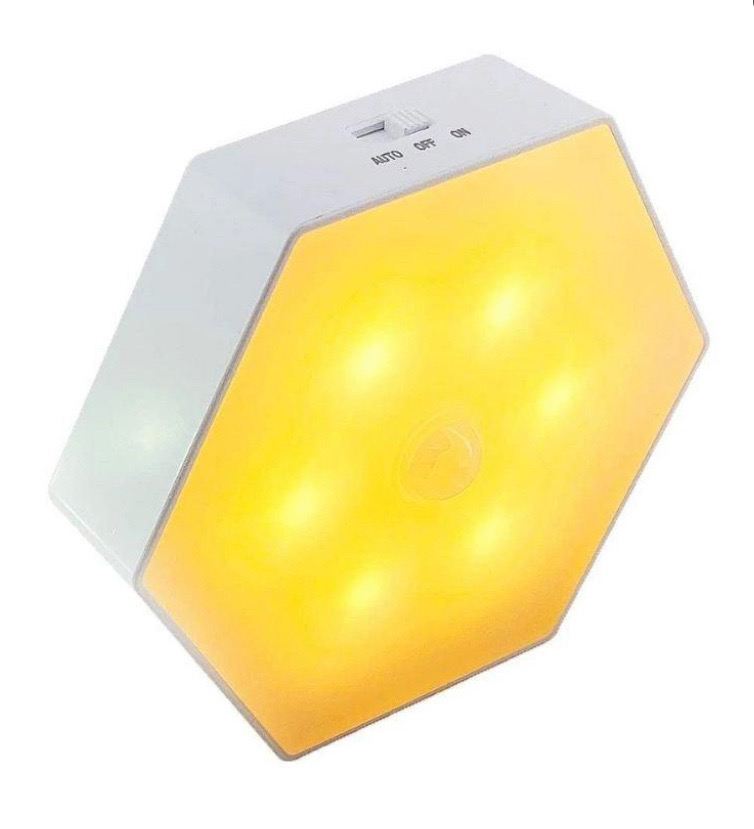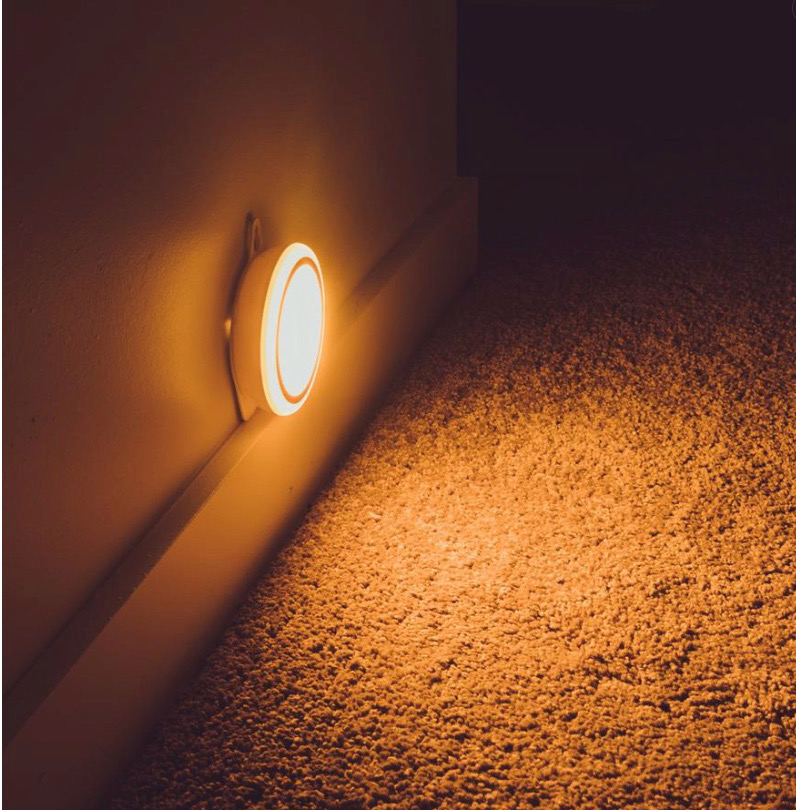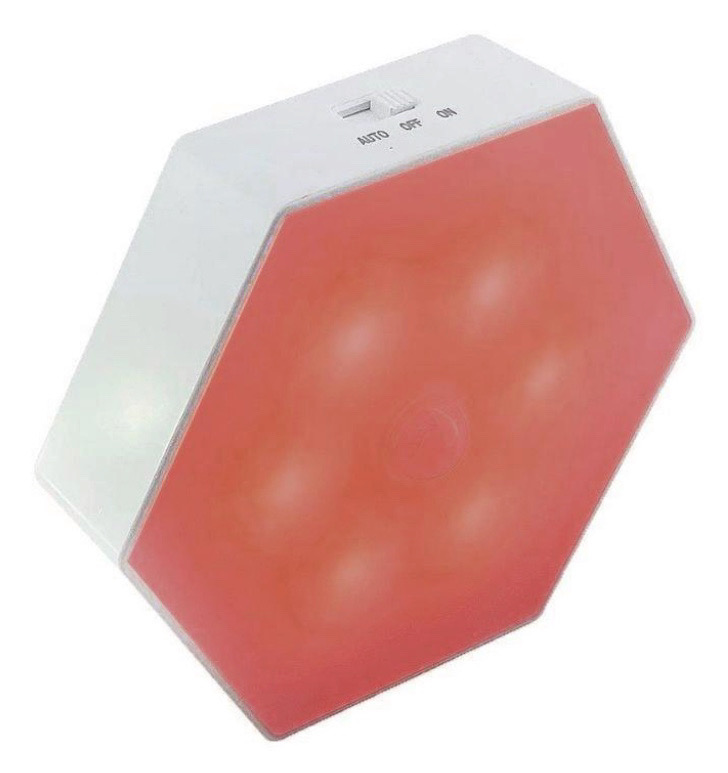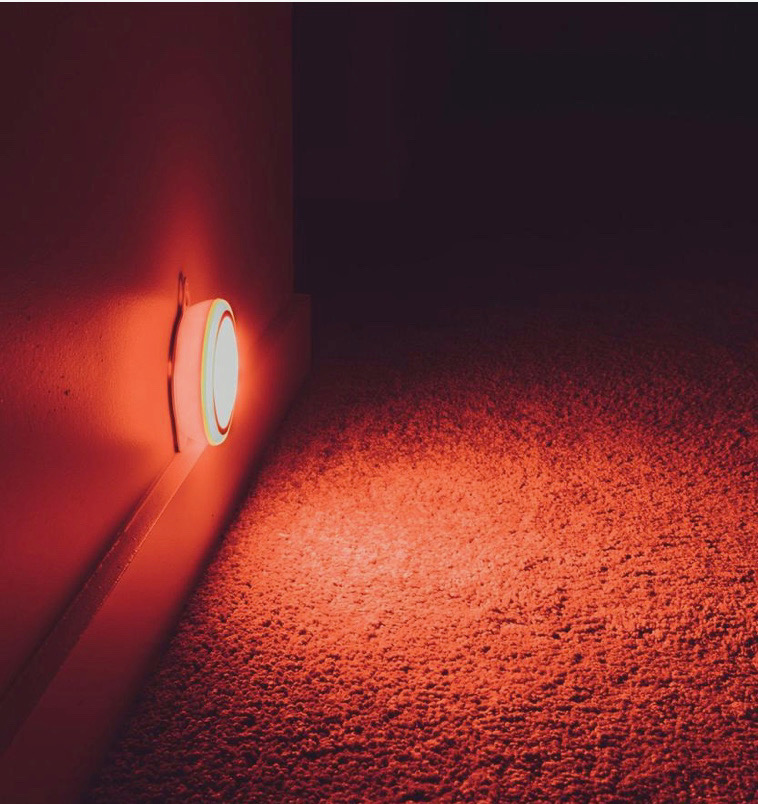 Red Night Torch
Get up at night then back to sleep with the use of red light only. Shift-workers who want to get to sleep quicker once they get home can also make amber and red their only lights. Full night vision is also retained for getting about in the dark and for map reading. make sure you have at least our Sundown glasses that let the far green, amber, yellow, orange colors and not just red to see by. Our Red Light, Twilight, NightFall and Night Saviour products are not safe for driving.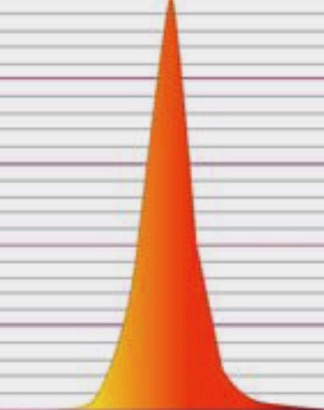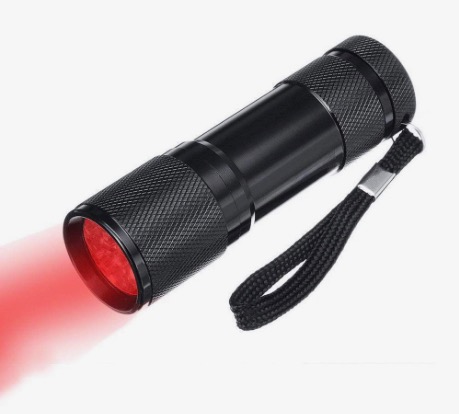 >Free shipping Australia and NZ is included for all options and GST is included in the price for NZers.
240V Plug In Night Light
Motion Activated and can be switched off, plug into 240V Australian or NZ wall socket, red night glow light. Package comes with 2 low-wattage LED bulbs (one spare). Replacement bulbs are also available.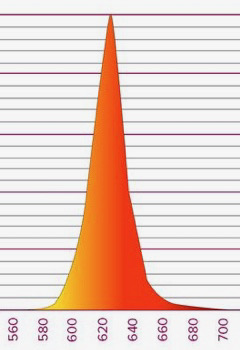 100% Blue Light Free General Purpose Light Bulb
locking blue light from entering the eyes is only addressing part of the problem. Skin is light-sensitive. I remember how awake I can feel trying to sleep wearing a mask with standard household lights on. All conventional lights used throughout our homes are high on the blue light spectrum, which tricks our brains into thinking it's the middle of the day, making us wired and alert.
All our lamps, bulbs, night lights and torches are 100% blue light free, with zero flicker, and low EMF. Proprietary spectrum technology is used to deliver flicker-free, high quality, warm lighting, allowing you to properly wind down and relax. It improves the quality and duration of sleep providing you your complete natural sleep cycle.
>Sweet Dreams Bulb is the ideal light source to be used as the main lighting throughout the home for maximum melatonin production, producing deep and restful sleep. It replaces 40 - 60W light bulbs. Flicker-free with low level of EMF it's quite unlike most LED lighting. For pleasant warm, sunset-deep orange to red glow throughout your whole home bulk-buy as a healthy alternative to cheap LEDs emitting unhealthy EMF radiation.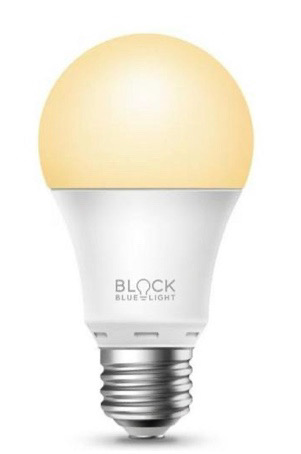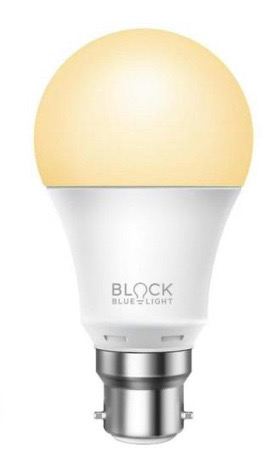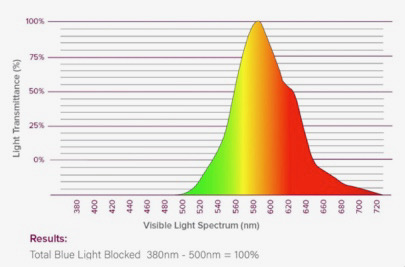 Source
Our Twilight Red Light Bulb is great to use in contemplating and sharing in the last hour before bed and is now available in a small edison screw fitting (e14) which is.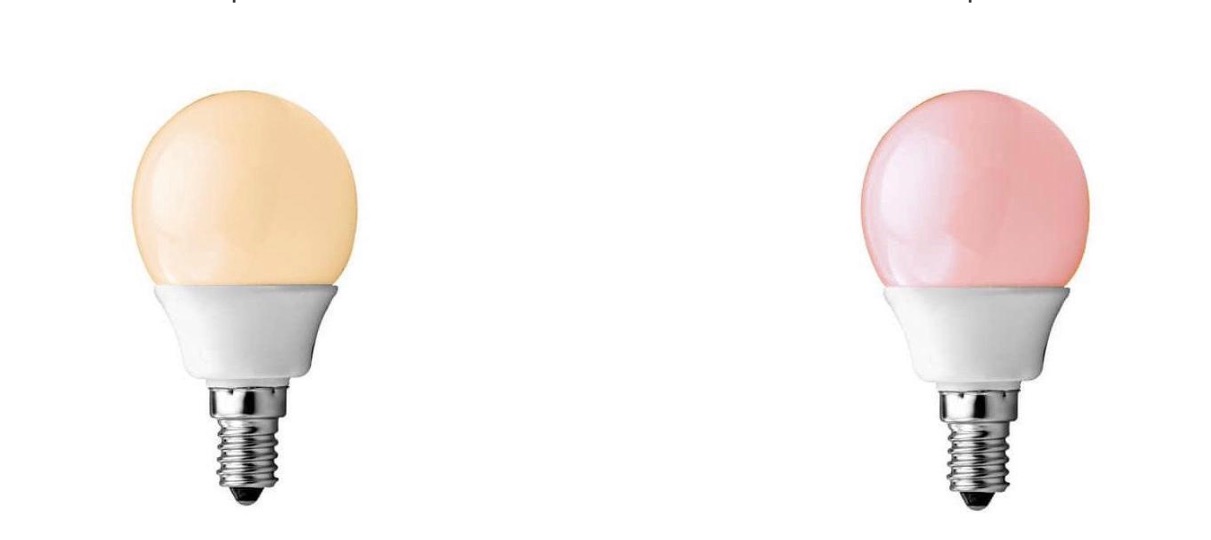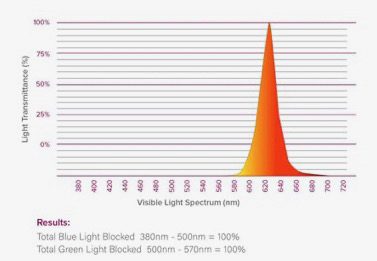 Bulbs are available in B22 bayonet pronged fitting and Edison screw in standard E14 and the small E27 size used in many common beside lamps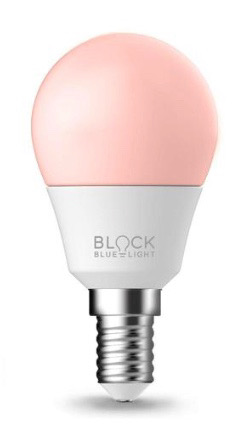 Re-Sourcing Training Print and Audio-Visual
Be A Deva

Take your garden, home, workplace and office to new levels of health and energy, as we do at Harmony. Communicate with your Land, Home, Plants and Animals and develop productive, working relationships respecting All Beings.
Care For Your Home Environment from your heart. Consciously appreciate your plants helping to grown themselves in your garden.A series of simple exercises takes you on a journey of increased understanding of and communication with all beings. Build relationships with animal friends and plants in your garden.
Read Contents
Dancing with Water
2nd Edition 2017
The New Science of Water - A Guide to Naturally Treating, Structuring, Enhancing and Revitalising Your Water
M.J. Pangman & Melanie Evans
As a blend of the most recent advances in traditional science, and spiritual wisdom for our evolving planet, this book is a unique, engaging and well-referenced guide, providing insight into water's unique qualities and offers instructions for creating full-spectrum living water: how to structure, add information and energy ... and more ... opening the door to the "Age of Water' typified by reverence for nature and all life. Unique qualities inherent in water and its hidden potentials are ready to be awakened within us, as water beings. Are you prepared to become a conscious creator and participate in the Dance with Water?. 287pp. 40% new material. Feb 2017.
$36 shipped in NZ and $49 shipped to Australia.
Herbs for Healing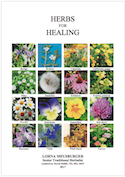 The Authorative NZ Herbal Reference by Traditional NZ Herbalist Lorna Meusburger. Health conditions and herbs that treat them and A-Z of 170 readily available Herbs and the health conditions they heal. 266 pp. 80 colour images. 2017. Printed copies A4 spiral bound. $59 shipped (NZ).
Or Buy as an pdf Ebook for NZ$17. Save the PDF before you close your Broswer page.
Earthing and Grounding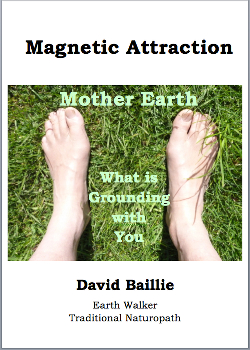 Connect to cosmic, solar and earth energies increases our energy, feeds us antioxidants, improves our nutrition and increases our longevity. Contact us for a PDF copy of our Earthing EBook. FREE to all customers.
Living Sacred Geometry Tuition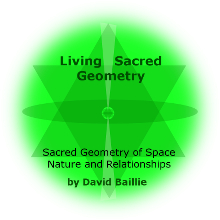 Contact David. Create a Living Sacred Geometry together that is personally customised to fit your learning of PHI core design principles of nature as we enter new consciousness. Include respect of feminine inward spiralling energies in the context of masculine energies that have traditionally focused on separation and conflict and achieve greater creative success in all areas of life.


Primal Fat Burner
Live Longer, Slow Aging, Super-Power Your Brain, and Save Your Life with a High-Fat, Low-Carb Paleo Diet
This January, 2017 book is one of our key reference texts because our organic high fat and low carbohydrate lifestyle gives us our ideal body-weights, lots of energy, clearer thinking and less inflammation and dis-ease. What was simply high-protein Paleolithic has become Ketogenic with moderate amounts of organic proteins. Nora Gedgaudas CNS NTP BCHN, author of popular Primal Body, Primal Mind and widely recognized Paleo expert and nutritionist, gives us revolutionary, scientific, accessible information on high-fat diet to maintain health, losing weight, and heal most chronic diseases.
Gedgaudas explains the benefits and science behind a ketogenic (or fat-burning) diet, which switches your metabolism from a dependence on sugar to running on healthy fats. Numerous studies in recent years changes the long-promoted anti-saturated fat and anti-cholesterol agenda; as a Naturopath have been teaching for over 30 years. Fat isn't a "no-no" but rather a yes-yes" - if you know the right kinds of fats to eat. Gedgaudas explains changed understandings on what healthy fats in her accessible, enjoyable style and gives practical meal plans with recipes. When you follow a ketogenic diet, you consume fewer calories overall!
Writing the books foreword by Dr David Perlmutter, author of the bestselling Grain Brain, says, "Wonderfully actionable ... taking the reader from 'why' to 'how.'" On this diet, you efficiently and effectively metabolize fat (ketones and free fatty acids), which are cleaner burning, and better used by the heart, brain, mitochondria and all body cells, than glucose from carbs, starches, and sugars. Because the right quality fatty organic foods are so satisfying, you naturally wind up eating less - without feelings of hunger or deprivation. And natural dietary fat is ultimately the key to optimum health and longevity. Mitochondria support DNA repair and a high oxygen environment that cancer cells die in and insulin levels stabilise ending Type II diabetes and reducing insulin needs int Type I. Heart and blood vessel health can improve markedly.
Sun Gazing
Deeper Meditation for Super Human Skills & Abilities
Sun-gazing in my personal experience can be safe when well hydrated with bare feet maintaining and Earth as in Earthing above. In this book Enga kahraba teaches the most common gradual introduction over nine months after which all taste for food, as well as aroma, all hunger pains and cravings disappears, improving health, immune system, never getting sick and perhaps living longer.
Slim Spurling's Universe
The Light-Life® Technology - including the Tensor Ring
Slim rediscovered Ancient Science and the Tensor Ring as a closed cubit length loop generating a torsion energy field (torus, vortex) that energises all things placed insite it and gives foods and water increased hexagonal structure and ORMUS energy, by Cal Garrison
---
Pranic Living Courses
Spiritual Awakening, Silent Retreat with Dark Room
Explore your inner inner awareness and spiritual essence, in Vipassana style silence in a small personal cabin within the intimacy and care of Harmony Forest close to her Wisdom Creek.
Option A is pure solitude with morning and evening meals, hot herb teas, superfood smoothies and water brought to you and experienced support as needed. The 3 As are Awareness, Attention and Ascension. Cabin, Food and Service for 10 days is: NZ$497.
Option B adds half an hour of early morning and evening meditations and an hour of instruction in the art of spiritual practice and the discovery of self. The 3 Bs are Being, Balance and Beauty. Cabin, food service and tuition for 10 days of B is: NZ$997.
Option C participants also receive a daily hour of gemstone therapy, massage, foot reflexology or kinesiology balancing. The 3 Cs are Care, Contemplation and Collaboration. 10 Days of Option C with all accommodation, food, care and attention is NZ$1,797.
Option D: Dark Room. With all the features of Option A it offers a deeper level of support with others to facilitate the awakening of the pineal gland, third sight around Days 4-5 and new levels of consciousness Days 9 – 12. This is being in complete darkness as is traditional to many indigenous cultures. It is not done alone. Someone else will be with you, even in silence and meditation, for most of the day. Having a buddy to journey with is essential. The 3 Ds are Dark, Delight and Deliverance. Option D is NZ$2,220 for 10 Days, NZ$2,670 for 12 days and NZ$3,170 for 14 days.
The events are available any time of year, when it suits you and space is available. All options include private cabin accommodation, consciousness awakening superfood smoothies, full meals morning and evening, herb teas, Epic structured water, love, care and support. All diets and food needs are catered for and all food is organic, subject to availability. Environment is very quiet, electricity, WiFi and cellphone free.
Before beginning participants complete two 6 hour days clearing Harmony trails and possibly gardening. In this way participants enter into the Harmony space where they can be fully supported by her consciousness and loving nature; and we humans also get to know each other.
Dry Fasting and Pranic Breathing: Enlightening Life Experience
Prana and Chi Feating with no need of food or liquid for 4 Days moves the most debris and toxic materials out of body cells. Cells hold memories of past trauma, fears, social conditioning and personal beliefs and these may also be released under our excellent suppervision with the full support of the group and our Naturopath. Each day is as effective as - 3 - 4 days of juice or water fasting.
The body feeds on prana, chi, bio-photon energy as much as beliefs allow, making it clear to us what our limiting beliefs are and empowering us to change them with group support and expert help.
Training yourself with prior fasting conditions the body making it easier. If you can get keto-adapted first (on one of our Ketogenic Feasts) your body will have abundant ketones and circulating fats as preferred fuel, making the transition easier.
David (see Bio at foot of page) has experience in all fasting methods taught. He supervises and supports Pranic Feasts around the world by OnStellar, Skype, Zoom and email for those who choose to with family, friends, or even just with themselves.
David highly recommends structuring water at home to feed and cleanse the body most effectively, with maxium energy. Drinking full-spectrum living water into your cells before you start makes toxin release from those cells gentler and deeper with improved health. This water can be made in your own home with products from the home page of this website and with Natures Design.
Dry Pranic Fasting is highly recommended to those contemplating a deep and meaningful turn-around in life leading to much deeper appreciation of the abundance and love that life gives. Tuition on the creativity of soul, manifestation and abundance are included in the 10 Day Course held, when you need it, and as a scheduled event 3 to 4 times a year in the supportive environment of Harmony Forest, just north of Dunedin in New Zealand.
December 26th 2021 to January 4th 2022
Day One: Inauguration
10am Arrival, registration and program outline with a herbal tea to cleanse,energise and clear the way for what we begin.
10:40am HU Song. Spiritual consciousness.
11;15am: Walk through Harmony to set the scene of where we are at.
12 Noon: Nourishing super food lunch prepares the body for fasting with maximum ease.
1pm – 3pm: Workshops: Super Food actions on body. Presence in Heart Space, Buddy process. Consultation for each participant with workshop leaders and free time.
Day Two: Super Nourish Foods
9 am: Group Meditation, Juicy Smoothie breakfast. Workshop: Power of Breath to assist, Heart Breath, Cosmic Breatharian - free time. Power Smoothie lunch at noon.
1pm – 4pm: Workshops: Why are you Here? Karma, Consciousness, Cause, Effect.
Day Three: Juice Fest Entry Into Silence
9 am: Group Meditation, Juicy Smoothie breakfast. Workshops: How Juices cleanse and rejuvenate, Listening as Silence. Free time until Power Juice lunch at 12 noon.
1pm – 4pm: Workshops: Living Consciously, Life as Spiritual Journey. Light and Sound Nourishment.
6pm: Power Juice evening meal.
Day Four: Water Feasts. Peace Day
8:45am: Chakra Energised water. Group Meditation. Qi Gong Practice.
Workshop: Full Spectrum Living Water as the Elixir of Life followed by free time.
1pm - 4pm: Workshops: Eating Chi, Prana Cosmic Chi, Heart-Body connections.
Day Five: Dry Fast Energy Fest Silent Day
8:45am: HU Song and Group Contemplation. Qi Gong Practice. 5 Tibetan Rites. Workshop: Principles of Dry Fasting and free time.
1pm - 4pm: Workshops: Why Dry Fast? Consciousness Chemistry.
Day Six: Dry Fast Energy Fest Silent Day
9:30am: HU Song and Group Contemplation. Qi Gong Practice. 5 Tibetan Rites. Workshop: Chakra Healing and free time.
1pm - 4pm: Workshop: What Comes up with Dry Fasting. Clearing of Limiting Beliefs. Creative thought and manifestation. Karma Cause and Effect.
Day Seven: Dry Fast Energy Fest Silent Day
10am: HU Song and Group Contemplation. Qi Gong Practice. 5 Tibetan Rites.
1pm - 3pm: Workshops: Crystals and Gemstone Healing. Benefits of the Dark.
Day Eight: Dry Fast Energy Fest Emerging from Silence
10am: HU Song and Group Contemplation. Qi Gong Practice. 5 Tibetan Rites.
1pm - 3pm: Workshops: Completing 4 Day Dry Fast Energy Feast Crystalline Water. Shoulder and Neck Massage - free time.
4pm: Appreciation Ceremony: The Loving Gift of Water – Listening and Sharing. Completion of Dry Fast.
Day Nine: Awakened Day 1. Sharing and Integrating
10am: Chakra Energised fruit juice. HU Contemplation. Qi Gong.Tibetan Rites. Workshop: Re-energisation and Integration. Superfood lunch at 12 noon.
1pm - 3pm: Workshops: How has my Life Changed? Living with Less Food. What I tell others. Manifestation of new realities. Creation of support groups.
Day Ten: New Connections to All Life
9am: Closing HU. Appreciations. Breathing Prarna. Closing and Sharing.
Personal review for each participant with workshop leaders. Departure.
Evenings include choice of camp-fire contemplations and warm outdoor fire baths.
Investment options:
Scheduled by Us: NZ$2,497 inclusive off all accommodation, super food, tuition and resources materials.
Scheduled at another time for you: NZ$6,960 for one or $9,997 for two; all inclusive. With David and other guides and teachers participating, as available.
Supervision Worldwide: US$48 per day for 6 or more days with expectation of about an hour a day by Skype, email, and free phone calls to New Zealand and Australia.
Forums
Those fully partaking of prana who choose to clear all necessary limiting beliefs become happier, more joyful, energetic, creative and inspired. Health conditions can disappear and there can be less need for food and sleep. For a few being a full-time Pranic Breatharian becomes a reality. Some eat mainly keto, socially 2 to 3 times a week.
Contact David at foot of page to book.
Pranic Cristiana Eltrayan
Many Pranic Living Interviews
Listen to as many as you can. This one is my favourite interview of Roy Maritna.
Cristiana's Annual Pranic Festival in Romania 2020
---
Pranic People - Free Online Course
Jasmuheen, Sept 2017
---
What the Breatharian Guides Don't want You to Know
Ray Moar, May 14, 2018
Ray Maor says it as well as I can in the wonderful video "What the Breatharian Guides Don't want You to Know" he contemplated on for so long before sharing. As a Breatharian Guide I totally agree with limiting emotional beliefs coming up to be cleared in the months after being initated by a dry fast. Clearing such toxic patterns out creates a much happier life, giving me a love of this life that I am excited to share. Support, the need to identify and no longer be controlled by out-dated personal laws and beliefs is key for me.
Breatharianism for me, is the fun of also eating physical food and water wihtout being dependent on them, and is why we teach Pranic Feasting rather than Dry Fasting, which we also refer to. Energy that comes from feasting on prana to a greater extent is as Ray says more important to the Breatharian who still eats, than even sexual energy - though a form of the same energy. Ray's method is closest to methodology to ours . It is what first inspired me adn his course and those of Jasmuheen are to be recommended, as much as ours, if you feel called to.
Experiences following Ray's suggested program alone by myself, even with 40 years experience in Life Coaching, Naturopathy and Rebirthing nurtured by Harmony Forest and her sacred earth nnergies specialising in easing personal transformations make it improtant that we teach those called to Harmony, in Harmony as well as online with the love, compassion and ongoing support.
Though prepared by two 4 day dry fasts in the month before, I myself was surprised to learn in my first 7 Day dry fast how intensely emotions, old beliefs and thought patterns come up to be let go of, after physical dry fasting (Pranic Feasting) is initiated. Get your support online from David,
The most limiting belief that I was fortunate enough to have come up, was discovered in a Kombucha Feast (Fast) a month later. It was a belief that "I have to do it all" and "I can't do it all alone". The first made it asier to dry fast, even without water, as "I have to do it all" e: no food or water, however "I can't do it all alone" meant that I kept loosing weight in pranic living though as Jasmhueen suggests my body was 100% Pranic Ready.
Pranic Living - Ray Maor - 9 Day Program
Fasting, Feasting, Super Food and Kombucha Online
On our "Nourish" page David will lead your support in the ways personally fitted to your dietary needs, physical condition and spiritual interests.

Consultation
Change your life. Live with Energy, Life, Love and Environmental Friendship

David Baillie ND, BSc, RBT, RTC
Pranic Living Coach and Consciousness Exploration
Energy Medicine, Nutrition and Naturopathy
Email: David @ Unity Conscious .org (no spaces)
Telegram: t.me/David_Baillie
Telegram: t.me/HarmonyEnergy t.me/NaturesDesign
Phone: 64 (0) 211-22-0910

Harmony Forest, 239 Waitati Valley Rd, RD 2 Waitati NZ 9085

As a practicing Iridologist, Nutritional Consultant and Massage Practitioner since 1982 and before then David has done many detox fasts and cleanses including bowel cleanses, colonics, 12 days on brown rice, breathwork and several 4 to 7 Day Dry Fasts with prana and no foods or liquids. As a pr;practicing Naturopath, Remedial Body Therapist and Kinesiologist, Foot Reflexologist and Certified Rebirther since 19827 David has added many skills in Gemstone Energy Medicine, Sacred Geometry, Merkaba, Sungazing, Pineal, Vagal and Consciousness Science. Since he and his partner purchased Harmony, 20 hectares of centuries old native forest with 3 creeks and much ORMUS energy, 13.5k north of central Dunedin city in 2000 he has also deepens experience he offers in Organic, Biodynamic and Forest Gardening. Harmony gardens and forest and David's cob Earth, Eco-buildings and 4k of forest trails offers much healing support to all sessions, courses and workshop. Harmony also provides a very high energy setting as the warehouse and showroom for Harmonising Energies and Natures Design NZ products with Air, Water, Food and Person protective, energising and revitalising products and courses.
EMF Shungite Protection and Energy Creation
Gemstone Spheres increase Health, Wellbeing and Longevity
Golden Ratio, PHI Enhancing Your Vortex Food and Water Energy
Bringing Energy to Life with NaturesDesign in America
Enhancing Life with NaturesDesign in Australia
Vortex Structuring of Water with NaturesDesign in New Zealand

---
Dreams put Living into Action - Love, David
Primary Course Facilitator - About David Baillie
ND, BSc, RBT, RTC
As a practicing Iridologist, Nutritional Consultant and Massage Practitioner since 1982 and before then David has done many detox fasts and cleanses including bowel cleanses, colonics, 12 days on brown rice, breathwork and several 4 to 7 Day Dry Fasts with prana and no foods or liquids. As a pr;practicing Naturopath, Remedial Body Therapist and Kinesiologist, Foot Reflexologist and Certified Rebirther since 19827 David has added many skills in Gemstone Energy Medicine, Sacred Geometry, Merkaba, Pineal and Consciousness Science. Since he and his partner purchased Harmony, 20 hectares of centuries old native forest with 3 creeks and much ORMES energy, 23.5k north of central Dunedin city in 2000 he has also deepens experience he offers in Organic, Biodynamic and Forest Gardening. Harmony gardens and forest and David's cob Earth, Eco-buildings and 4k of forest trails offers much healing support to all sessions, courses and workshop. Harmony also provides a very high energy setting as the warehouse and showroom for Harmonising Energies and Natures Design NZ products with Air, Water, Food and Person protective, energising and revitalising products and courses.
All information on this website is personal opinion validated by experience of the authors.